Americas Executive Beverage Consultancy (AEBC) is a boutique, beverage industry specific international company.  We take the time initially to understand your company values, products, business goals, areas of opportunity, and needs. AEBC offers the following services: Executive Recruiting, Corporate Consultancy, Outplacement Services, Personal Executive Coaching, and more.
Projects include assisting Start-ups to some of the largest beverage companies in the world, consulting during the AB/Modelo merger – bringing Constellation Brands into the beer business in the USA and more.  The office is located in the "Beverage Capital of the USA," Portland, Oregon.
Services offered:
Executive Recruiting

Beverage Industry Specialized Consultancy Services

Outplacement Services

Resume Assistance

Personal Executive Coaching "Your Personal Consultant"

Free Employer job postings, candidate resume submissions (website: aebevconsult.com)
We offer consultancy on sales, marketing, operations, planning, training, strategy, and more.  Companies include some of the top beverage companies in the world to start-up.  Clients include major corporations, celebrities, professional sports, and private equity.
Individual services are available for resume assistance and executives searching for successful solutions.
Contact Us Today!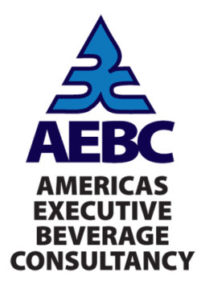 David Rippentrop
Senior Managing Partner
David Rippentrop is a true international beverage and drinks industry professional. He has almost thirty years of first-hand experience working directly for supplier and distributor companies such as; Diageo, Constellation Brands, Remy Cointreau, Pepsi Cola Bottling Group, Young's Market Company, and Vinturi Incorporated, in roles ranging from a street level sales person in Los Angeles, to the Executive Vice President of Global Sales and Marketing.
David earned many sales awards, set sales and new distribution records, recognized as a "Top Employee in the nation," was promoted numerous times, and was a valued employee with some of the top Adult Beverage companies in the world.
He has toured, studied, and worked with distilleries and wineries all around the world, has been featured on many TV programs as an industry expert and Mixologist, published articles in Trade publications and Blogs, acted as an industry expert and judge on tasting panel spirits competitions, has been requested to review brands and create tasting notes, worked on designing wine accessories, packaging, and introducing new products to the market place globally, has completed numerous formal Adult Beverage educational courses, taught Adult Beverage courses at the collegiate level, and is known for bringing the "best of the best" candidates through his executive recruiting efforts.
David was asked and assisted with the AB/Modelo merger bringing Constellation Brands into the beer business, built companies, and consistently receives industry accolades.
BEVERAGE INDUSTRY SPECIALISTS
An international beverage/drinks industry consultancy
Executive Recruiting | Consultancy | Outplacement Services
Open daily 6:00 am – 8:00 pm (PST)
360-624-0459
Offices in North America