Americas Executive Beverage Consultancy
Beverage Industry Specalists
An international beverage/drinks industry consultancy
Executive Recruiting | Consultancy | Outplacement Services
Learn More
Get Started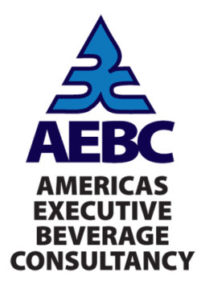 Where professionals make a difference
Schedule a meeting
Due to the Corona Virus Pandemic
AEBC is Offering Companies the Opportunity to Post Jobs for Free
(See the Jobs Tab for more information)
Where professionals make a difference
Your Road to success begins with Us!
Americas Executive Beverage Consultancy is a boutique, international beverage/drinks industry consultancy firm especially designed to help you achieve your business strategies and goals through direct industry Consultancy Services, full service Executive Recruiting, and confidential executive consultation sessions. Our goal is to assist you at the executive level worldwide in the beer, wine, spirits, and other beverage industry.
Our Specialties
We Can Do It All. Get In Touch FOR A Consultation
Beverage Industry Consultancy
Employer Job Postings
Executive Recruiting
YOUR PERSONAL CONSULTANT
Job Search
Candidate Resume Postings
Resume Revision Assistance
Expert Analysis
Charge Forward
Customized  Experience for each and every client.
AEB Consultancy takes the time initially to understand your company values, products, business goals, and staffing needs. We offer consultancy on all levels of sales direction and training, marketing, executive presentations, business plans, trainings, distributor management and much more.  We work with Start-up companies to some of the largest beverage companies in the world.

Services
What We Can Do For You
Recruiting
Identifying, qualifying and delivering the best talent in the industry.
RiSK Management
Your business could be exposed to risk. We make sure you're protected.
Expert Analysis
We analyze everything from supply chain management to employee compensation.
INdustry Best Practices
Our consultants' are beverage industry specific experts: operations, sales, marketing and more!
Confidential Sessions
Executive Consulting
Most executives do not have anyone they can confidentially use to assist them with senior level presentations to board members, national meetings, press interviews (TV/Radio/Written), distributors, and more.  For most, they just trust it will go well.  Every book, legal document, and other written materials have editors.  All actors rehearse before going live. We are here to assist you in-person, and most in Skype meetings to assist in a successful presentation.