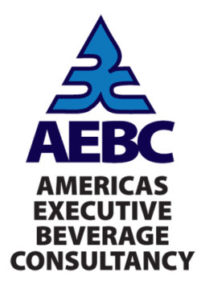 AEBC Executive Recruiting
Description
Spirits Supplier company, new role.  Company expanding quickly and searching for career candidates.  Territory is from Maine to Florida.  Must have on/off premise experience, including Control States.  SGWS is the distributor.  Awesome opportunity, based in Florida. Looking to hire ASAP!  They do have their own distillery.
Role Responsibilities:
• Regional Sales Territory Management. Impact regional markets to increase volume sold
within target accounts.
• Key Account Relationship Management and Coverage (both on- and off-premise accounts).
• Responsible for account placement, expansion, and maintenance in the territory. Lead
product placement, brand education, presentations to new accounts, and key contacts in
coordination with the local distributor.
• Work with key distributor salespeople and managers in the assigned territory
Establish and maintain a regular weekly schedule of account appointments, including sales
calls, work-withs and distributor meetings.
• Regularly attend selected on-premise promotional events to oversee, assist, and evaluate
the quality of the promotion.
• Regularly scheduled work-withs with sales reps/mgrs. Conduct brand training for distributor
employees.
• Work with the team on short and long-term forecasting.
• Manage inventory of products at the distributor, including rotation and new products.
• Ensure all sales efforts comply with state laws.
Regional Retail Chain Selling & Planning:
• Develop regional sales goals, objectives, and incentives for the brand. Develop and manage
individual annual business plans for each key regional chain, including the account's SWOT,
distribution gaps, store level opportunities, and specific programming presentations.
• Perform the processes necessary to gain regional authorization, proper pricing, and shelf
space within national and regional off-premise chains.
• Responsible for communicating and coordinating with distributor sales management and field
marketing to ensure proper wholesaler execution.
• Responsible for coordinating efforts between national chain manager and regional offices as
they pertain to local or regional sales execution.
• Establish and maintain an effective call point schedule for all assigned accounts.
• Grow brand presence within existing accounts.
• Understand negotiating tactics and variations within channels.
Promotions ~ Merchandising:
• Maintain proper brand positioning to standard. Guiding proper shelf management positions.
• Assist in executing impactful promotions and educational presentations, both independently
and with team members, at on-premise accounts.
• Schedule and coordinate sampling events at select off-premise accounts.
• Assist with driving the development and growth nationally through participation in localized food, sport, and music event sampling programs
in key markets, experiential marketing activations, and press~influencer events.
• Responsible for strategic programming to encourage product trial, brand awareness, and
consumer acquisition/retention.
Requirements:
• 7+ years' senior level beverage industry sales experience with proven success in distributor
programs and sales strategies.
• Track record of chain account distribution.
• Southern Glazer's Wine & Spirits Distributor experience preferred.
• Ability to formulate account/territory strategies and execute against them.
• Demonstrates strong leadership selling, time management, public speaking skills.
• Must possess excellent communication and presentation skills; be able to overcome
obstacles, execute on projects thoroughly, and be an ambassador of our brand.
• Ability to manage multiple projects and work in a fast-paced environment.
• Detail-oriented and organized; excellent project management skills.
• Strong customer service, interpersonal and communication skills.