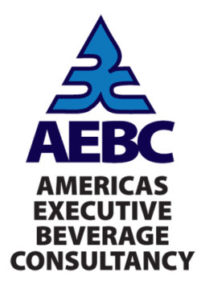 AEBC Executive Recruiting
Description
National Chain Manager
The Chain Account Manager will be responsible for developing and guiding the implementation of
specific business plans, achieving sales and distribution targets, and for serving as the primary
contact for a specific list of retail chains. This individual will be responsible for developing and
executing the most strategic, customer relevant programs in the Off-Premise channel to drive the
National Chain strategy growth.
Role Responsibilities:
• Develop a working relationship with both internal sales and distributor partners that command
respect, builds confidence, and establishes credibility for the brand in the marketplace.
• Responsibilities include calls on key accounts on own and with distributor representatives. The
position requires a self-motivated, organized, energetic, creative, ambitious person who can
thrive in a demanding, start-up, fast-paced, and fun environment.
• Lead Regional Sales Managers, their teams and assigned accounts to grow value market share.
Retail Chain Selling & Planning
• Develop sales goals, objectives, and incentives for the brand. Develop and manage individual
annual business plans for each call point, including the account's SWOT, distribution gaps, store
level opportunities, and specific programming presentations.
• Perform the processes necessary to gain authorization, proper pricing, and shelf space within
national and regional off-premise chains.
• Responsible for communicating and coordinating with Sales to ensure proper wholesaler
execution.
• Responsible for coordinating efforts between national chain headquarters and regional offices as
they pertain to local or regional sales execution.
• Plan trimester marketing programs and monthly brand priorities for the sales team and
distributors in assigned chains.
• Establish and maintain an effective call point schedule for all assigned accounts.
• Develop capabilities to measure pre and post promotional analysis, schematic distribution,
competitive activity, interpret and utilize data reports, and maintain a pricing database for
assigned chains.
• Manage inventory of products at the distributor, including rotation and new products.
Requirements:
• 7+ years' senior level beverage industry sales experience with proven success in distributor
programs and sales strategies.
• Track record of chain account distribution. Southern Glazer's Wine & Spirits Distributor
experience preferred.
• Ability to formulate account/territory strategies and execute against them.
• Demonstrates strong leadership selling, time management, public speaking skills.
• Must possess excellent communication and presentation skills; be able to overcome obstacles,
execute on projects thoroughly, and be an ambassador of our brand.
• Ability to manage multiple projects and work in a fast-paced environment.
• Detail-oriented and organized; excellent project management skills.